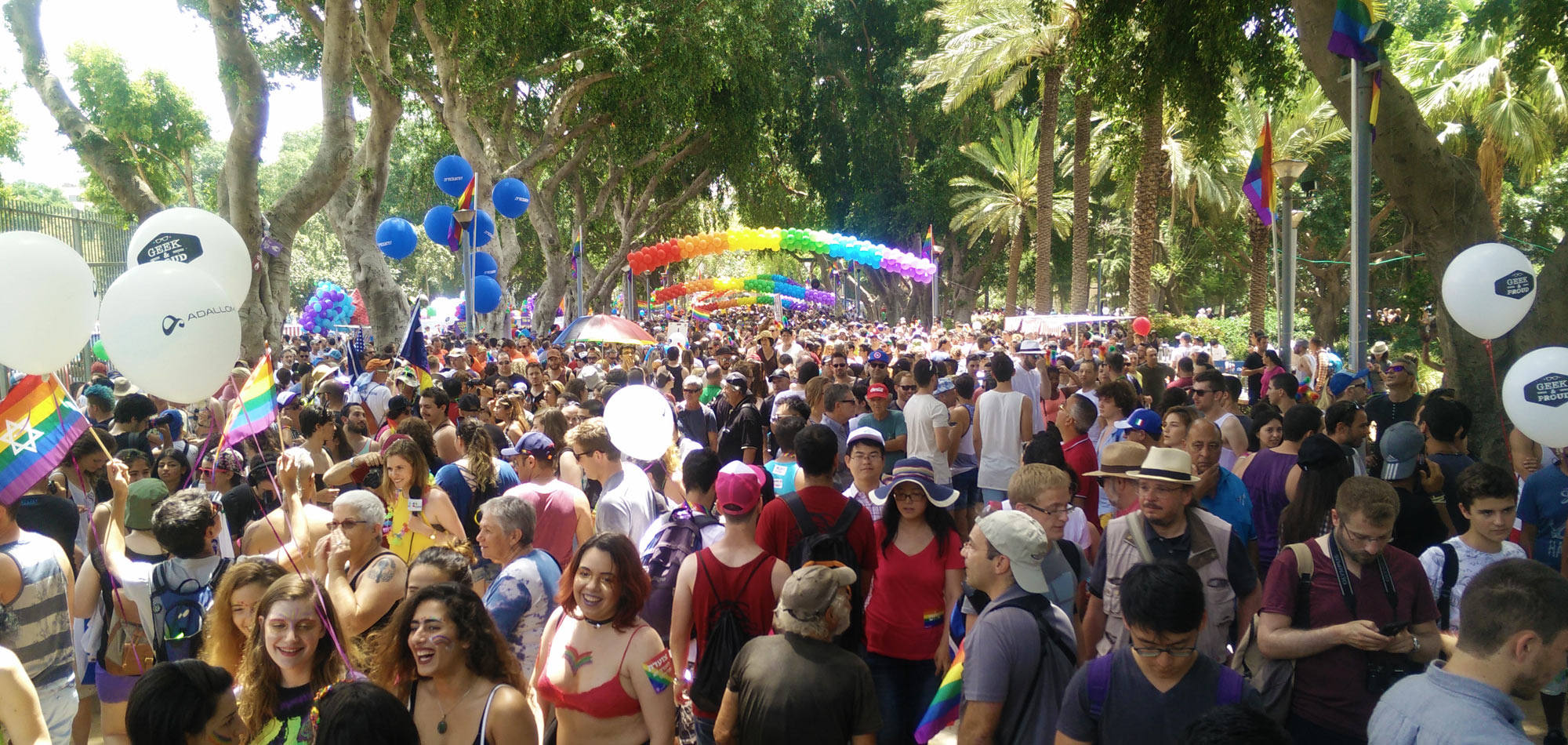 TEL AVIV PRIDE (Israel)
THE GIST
Tel Aviv-Yafo is not only Israel's cultural centre and a beautiful sunny metropolis on the mediterranean coast, but probably also the most liberal and homo-friendliest city in the whole Middle East – in a way the
Amsterdam
of the Orient. If you are travelling to Tel Aviv, you can generally look forward to sundry parties, events, a gay beach section, the Tel Aviv LGBTQ Center and much more.
But every year when the Tel Aviv Pride takes place in the beginning of June, a week full of manifold extras is being served up. There is not only the actual Pride parade with a free party at the Mediterranean (in 2017 on June 9th), but other exciting events like a rave in a water park, concerts, DJ sets as well as an outstanding queer film festival, the TLVfest, with many international guests and their own parties.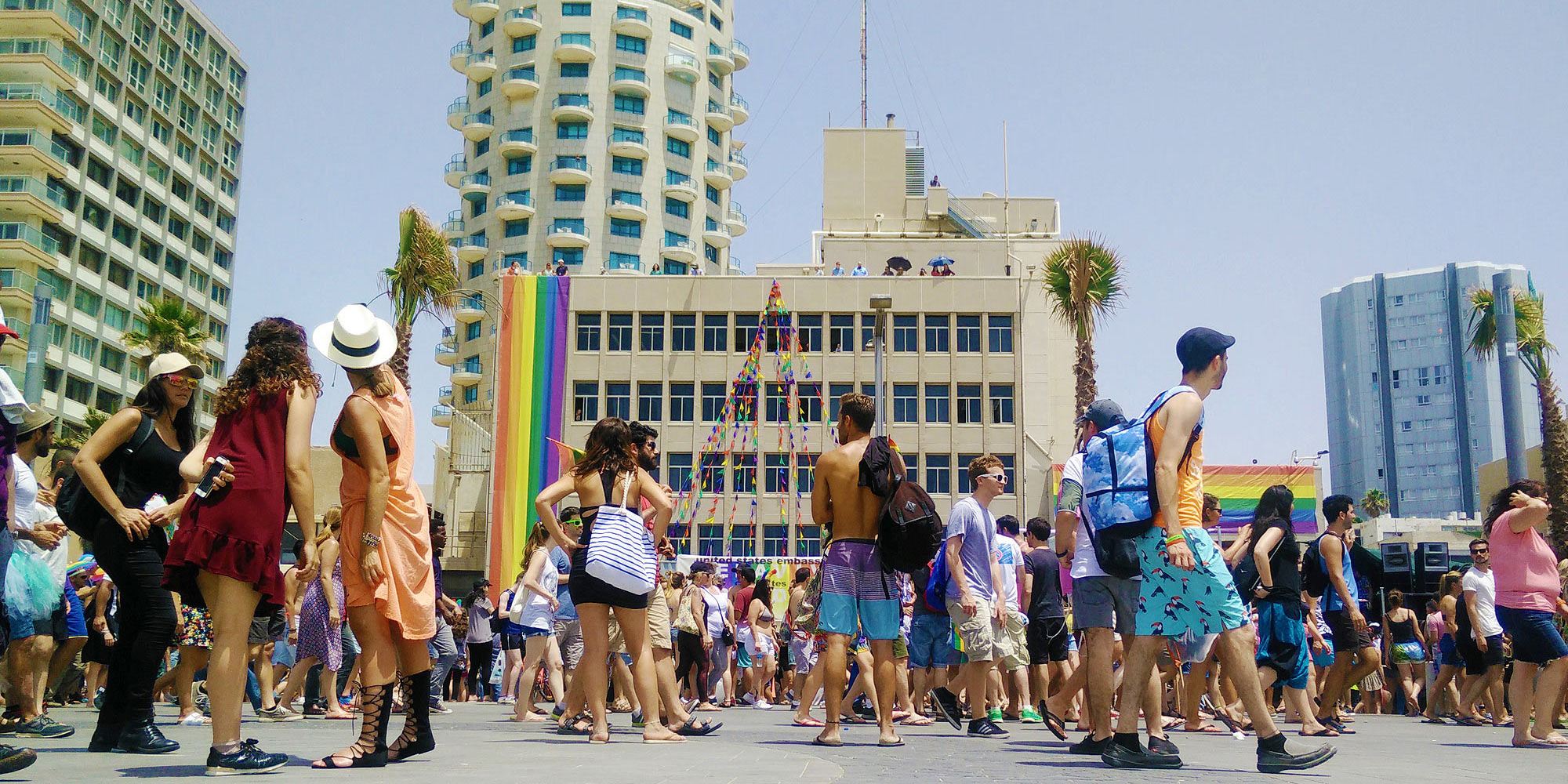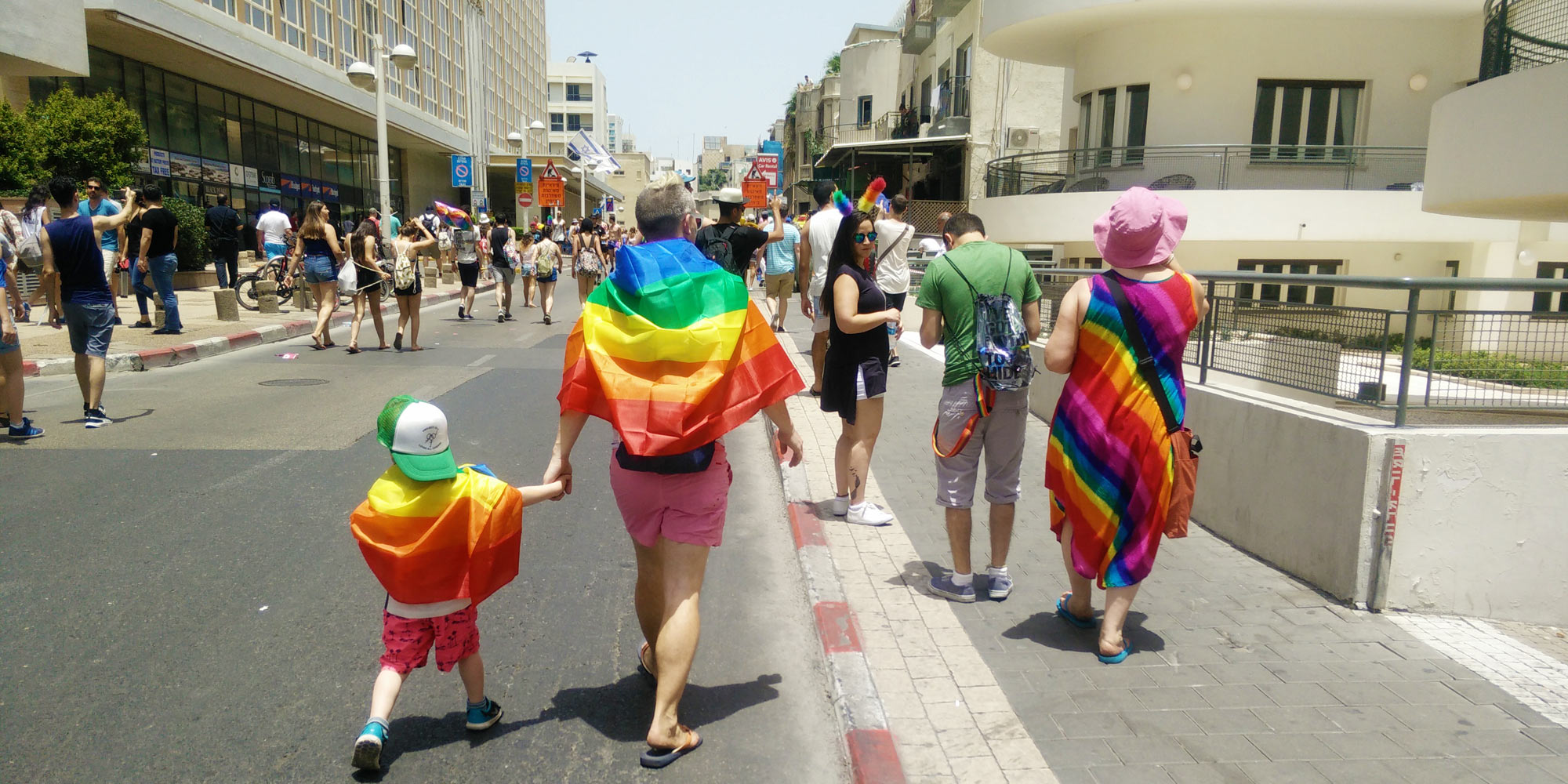 PRIDE PARADE
The city administration claims to spend more than one million dollars on LGBT projects and the Pride each year. It's very unusual, but the Pride parade is organized by the city and not, as is common, by the community itself. Some other gay-friendly cities (like Tel Aviv's twin city Cologne) should follow this budgetary example. And in addition the Israeli ministry of tourism places global advertisements for the Pride in order to cement Tel Aviv as a gay travel destination (some critical comments below). The beautiful weather and the ads pay out: Almost 200.000 people attended Tel Aviv Pride in 2016, making it the biggest in whole Asia.
The demonstration, or rather parade, starts in Meir Park (Gan Meir), where participating crowds gather on Friday until noon. Then the colourful march begins to move through Tchernikhovski Street and Bograshov Street in the direction of the beach promenade. Some floats with music join the parade there on its way south on Retsif Herbert Samuel Street. It ends at Charles Clore Park (Gan Charles Clore) at the end of the beach, where there's a huge stage with a roofed space. The Pride participants can continue partying there for free, buy drinks and enjoy the stage show.
What's generally to be recommended in the Israeli heat, holds especially true for a long Pride day: drink a lot, wear light clothing, but protect yourself against sunburn. You might think: "Okay, daddy", but it cannot be said often enough.
THE GAY BEACH
Of course, you can go to the gay beach all year long. But during Pride many tourists not only romp about town, but also splash about at the gay beach section. It's called Hilton Beach, because it's just north of the hotel of same name. You will recognize it not only by the rainbow-coloured pavilions, but also by the fit bodies. There's also a bar, where you can buy cocktails or other drinks. During Pride, the commercial parties and events will set up tents, where you can also purchase (combo) tickets and rainbow items.
The funny thing about the gay beach section is that it occupies only one half of an artificial bay. Behind high fences there's the closed-off jewish-orthodox beach.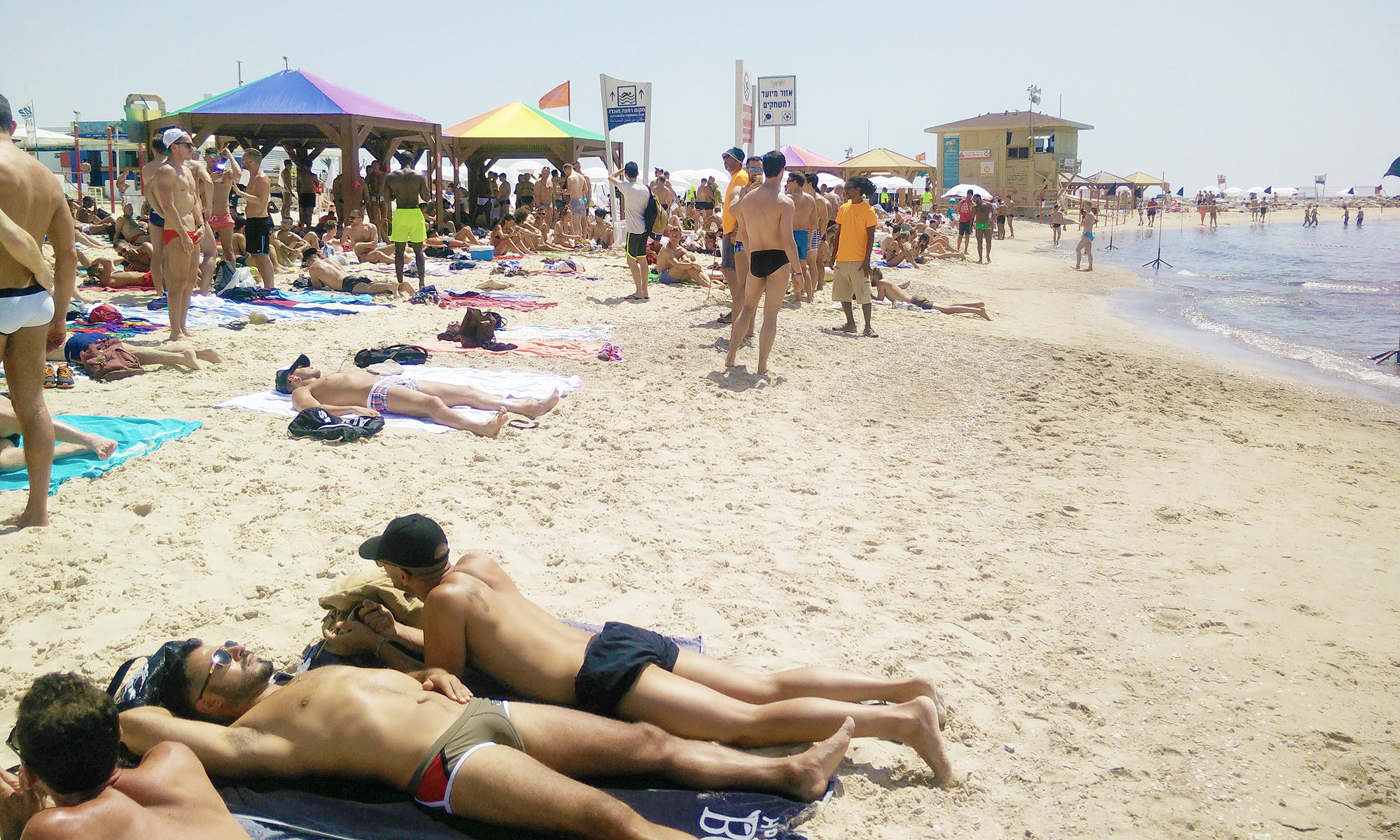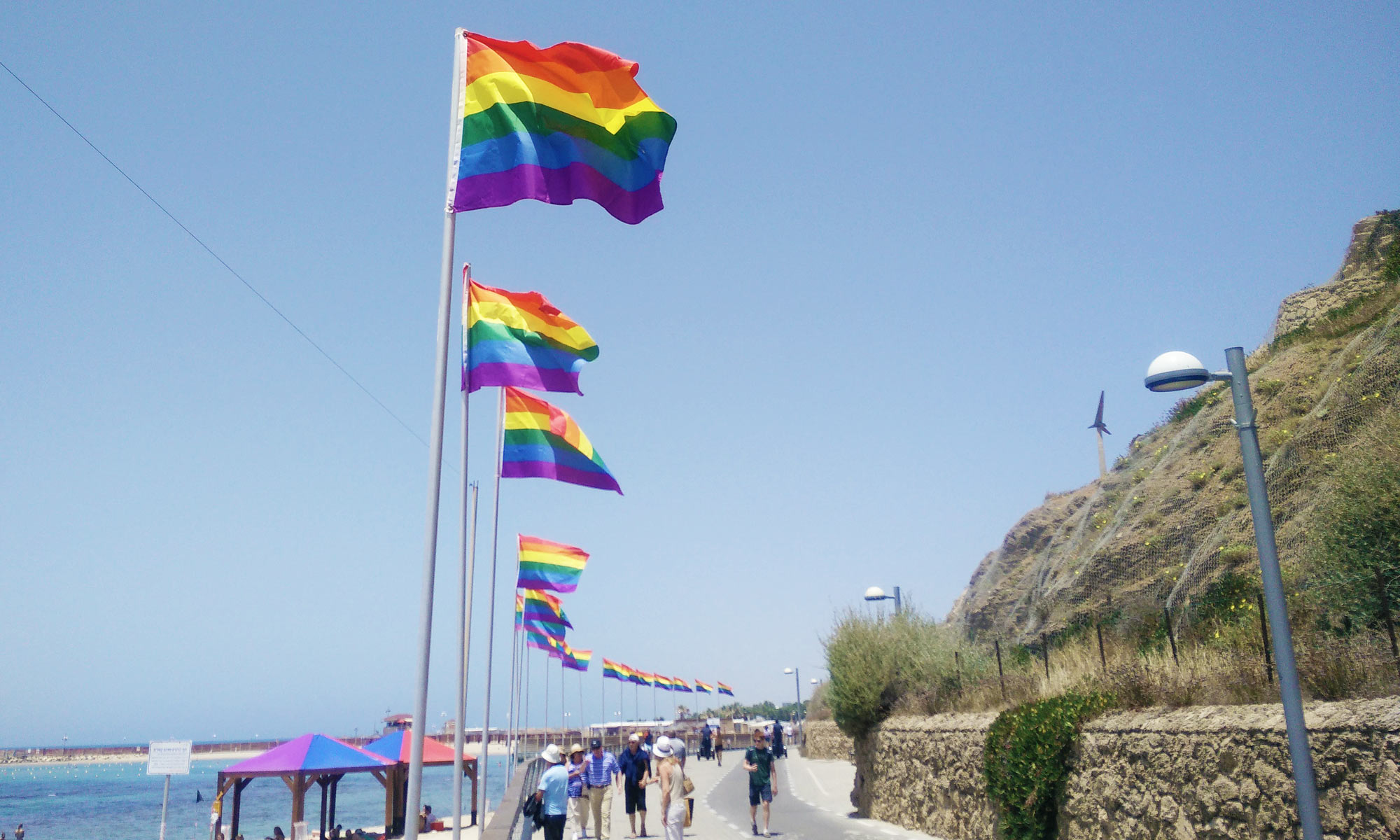 PARTY AT WATER PARK
During your stay in Tel Aviv you will get hot. This might be caused by expectedly 30-40°C (90-100°F). Or it might be caused by feasting your eyes on the buff bodies stealed in years of military service, or the luscious guests from all over the world. You can simply dive into the Mediterranean, or pay a visit to your hotel's pool (if there is one). But there is something much more fun!
For a couple of years now, the doors open for a big gay party in a water park. This is one of the very extra-ordinary events (at least from a Northern/Central European perspective). The water park is situated north of Tel Aviv in Shefayim and there should be a bus shuttle. Hundreds, if not thousands of sexy men are lingering on the lawn and sunbathe in the afternoon, splash about in the pools or have fun on the colourful water slides. At first it might appeal to the child in each of us in the afternoon. But by the time the sun settles down, it will turn into an unforgettable open-air feet-in-the-pool rave. Some top DJs will make you the water boil with some celebratory waterobics.
Alone and taking photos near water? Not such a good idea. At least that's what I think. If you want to see picts from the fun in the water wark, then have a look at the blog of my friends Couple of Men or this video from 2015.
Here are another few tips: If you get to the park fairly early, you might find a locker for your belongings. You should have some shekel coins at hand for this. You might like to bring some shower sandals or flip-flops, because the ground will get very hot during daytime.


TLVFEST
TLVfest spans two days more than the Pride week. The film festival was founded in 2006 and has quickly developed into one of the most exciting queer film festivals in the world. It'd be fair to assume that the coincidental Pride bringing along many tourists and parties is helping the festival's overall flair. TLVfest has been listed in the top 10 of not-to-miss queer film festivals several times. With so much sunshine and so much going on in the city, this also attracts some popular guests. Among them are actors Alan Cumming, Lea DeLaria ("Orange Is the New Black") and Jay Brannan ("Shortbus"), Wieland Speck, the director of Berlinale section Panorama, icon Bruce La Bruce, and directors Jamie Babbit ("But I'm a Cheerleader"), Angela Robinson ("The L Word") and Mark Christopher ("Studio 54").
If you want to see thrilling, entertaining or informative movies with gay, lesbian, bi- or transsexual topics, you'll be in the right place at TLVfest. Also, spending some time in the air-conditioned Cinematheque might be a needed break from the heat of the city.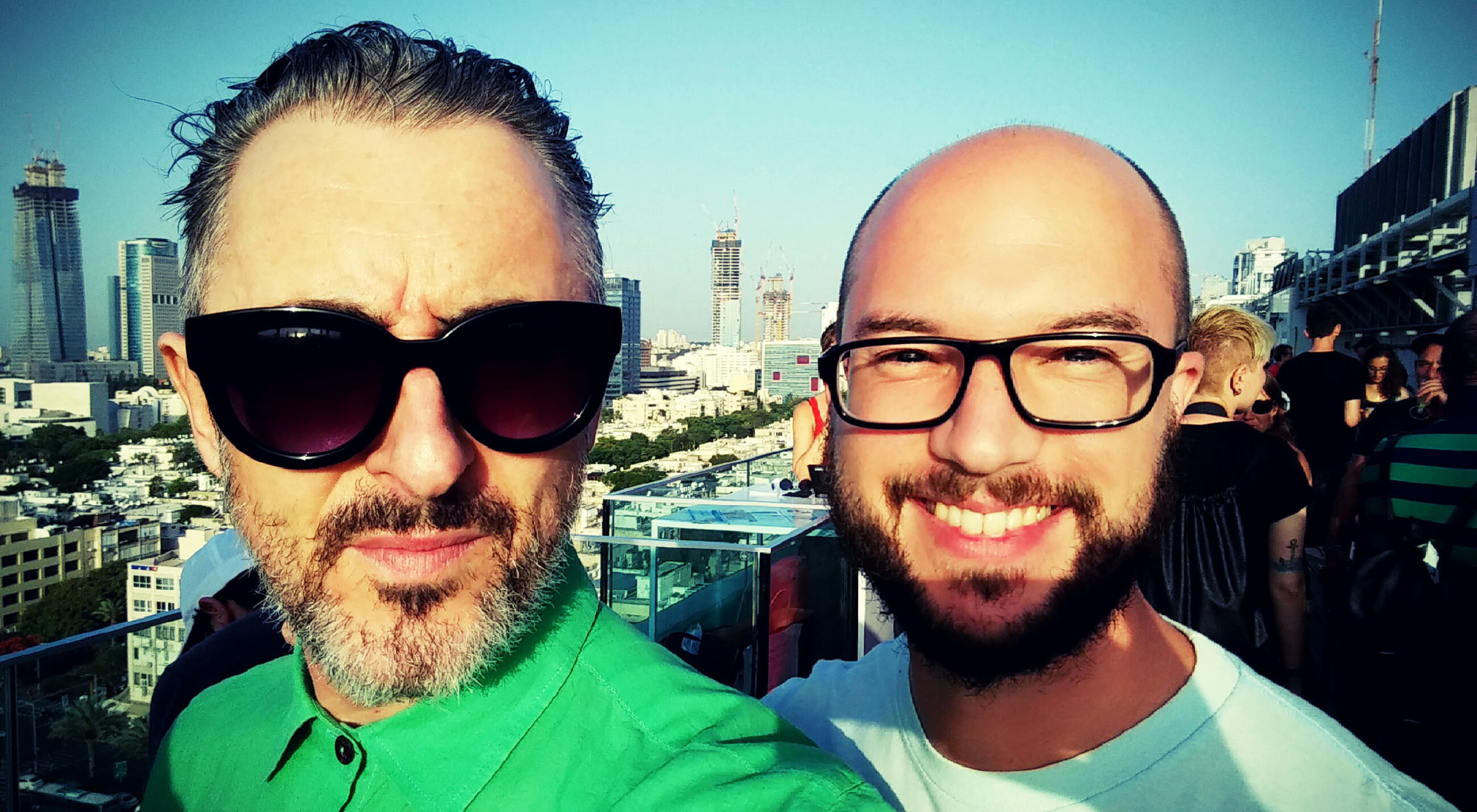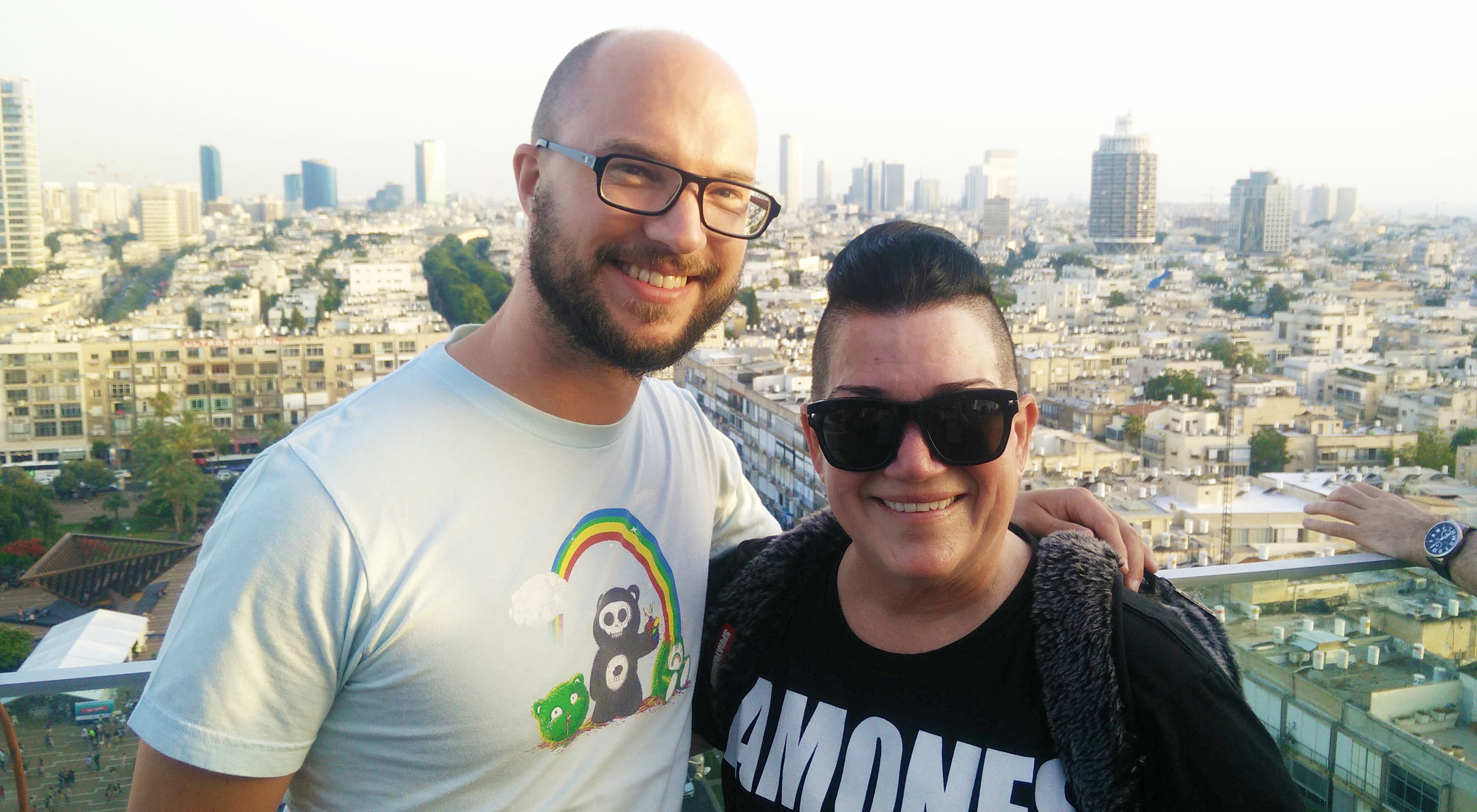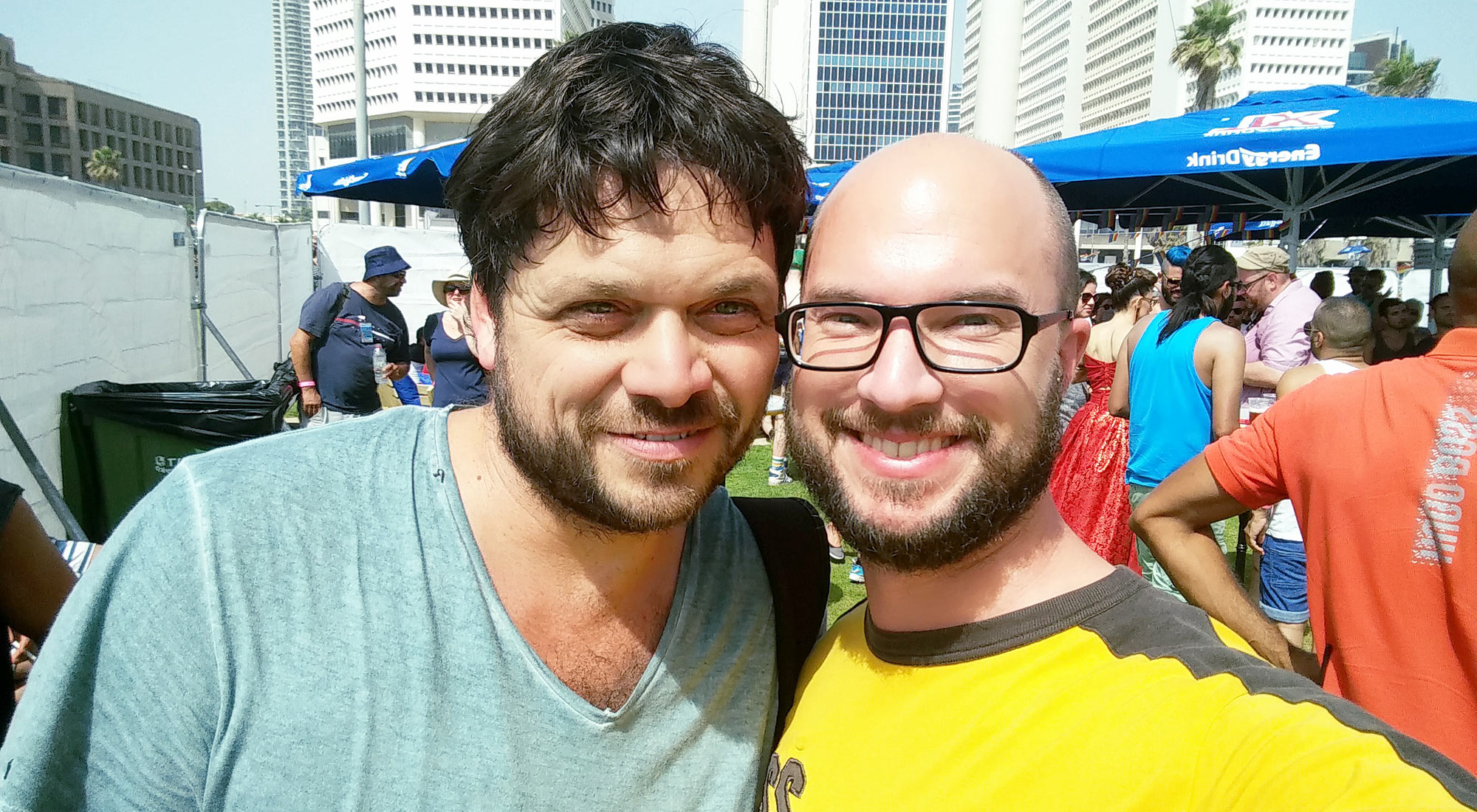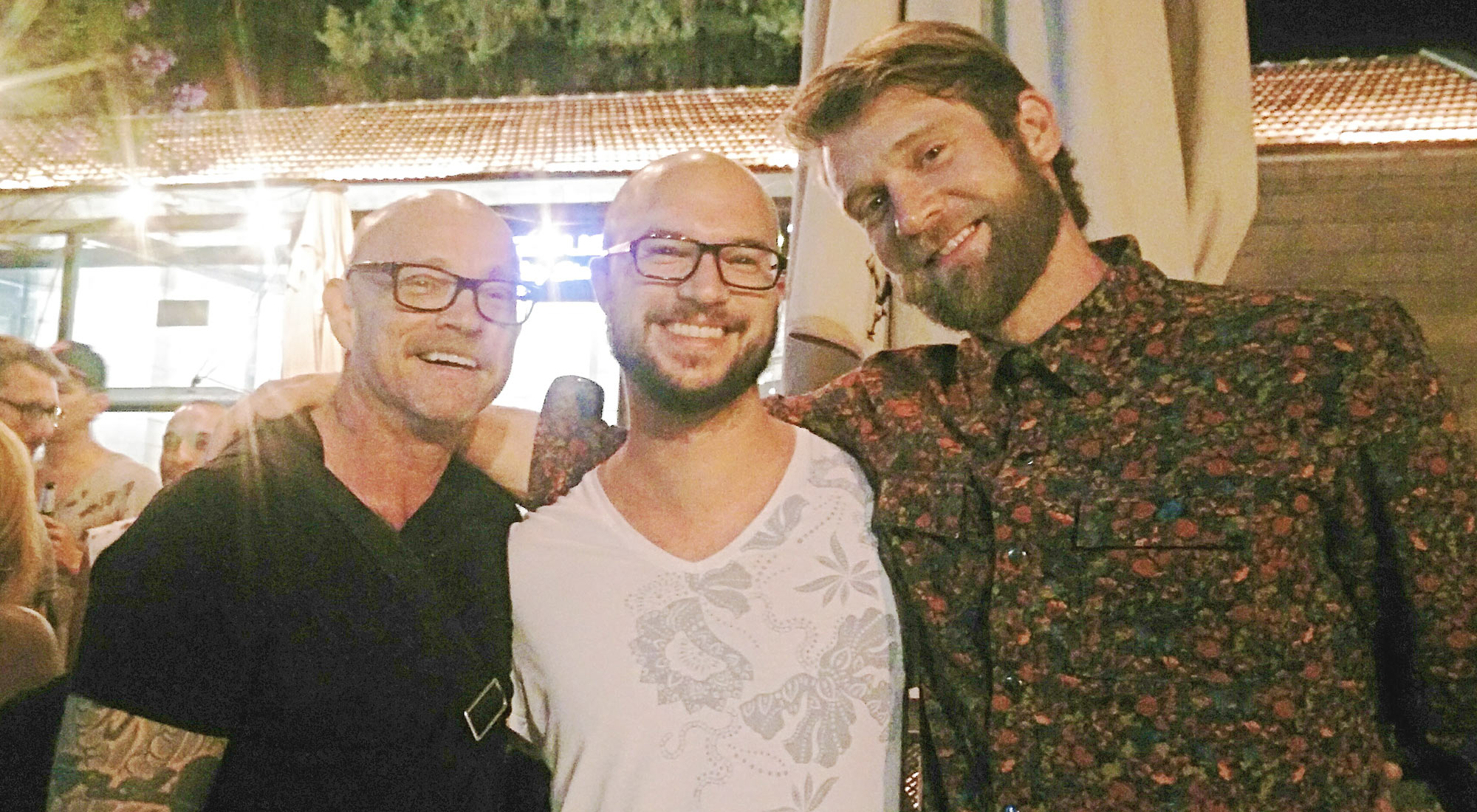 OPEN-AIR WITH OFFER NISSIM
Offer Nissim is considered one of the top DJs in Israel. But he doesn't only produce his own tracks, but those of other artists too. He produced "Diva", Dana International's song from 1998 which won the Eurovision Song Contest (ESC/Grand Prix). In addition he furnished official remixes for Madonna, Christina Aguilera and Beyoncé. In the years 2015 and 2016, Offer Nissim invited to join him for a gigantic Pride closing party in Bloomfield Stadium. Thousands of people danced all afternoon long until late at night in front of the lavish DJ stage with LED visuals, dancers and many top-notch DJs.
In 2017 this all will change, because Offer Nissim is throwing a jolly big open-air gig on Saturday. This also takes place in the open, but at the fair grounds. It is advertised as a main party – and as more spectacular than in the last years. Visitors should be curious. But then the Pet Shop Boys, who Offer Nissim has remixed as well, will come to Tel Aviv on the same night.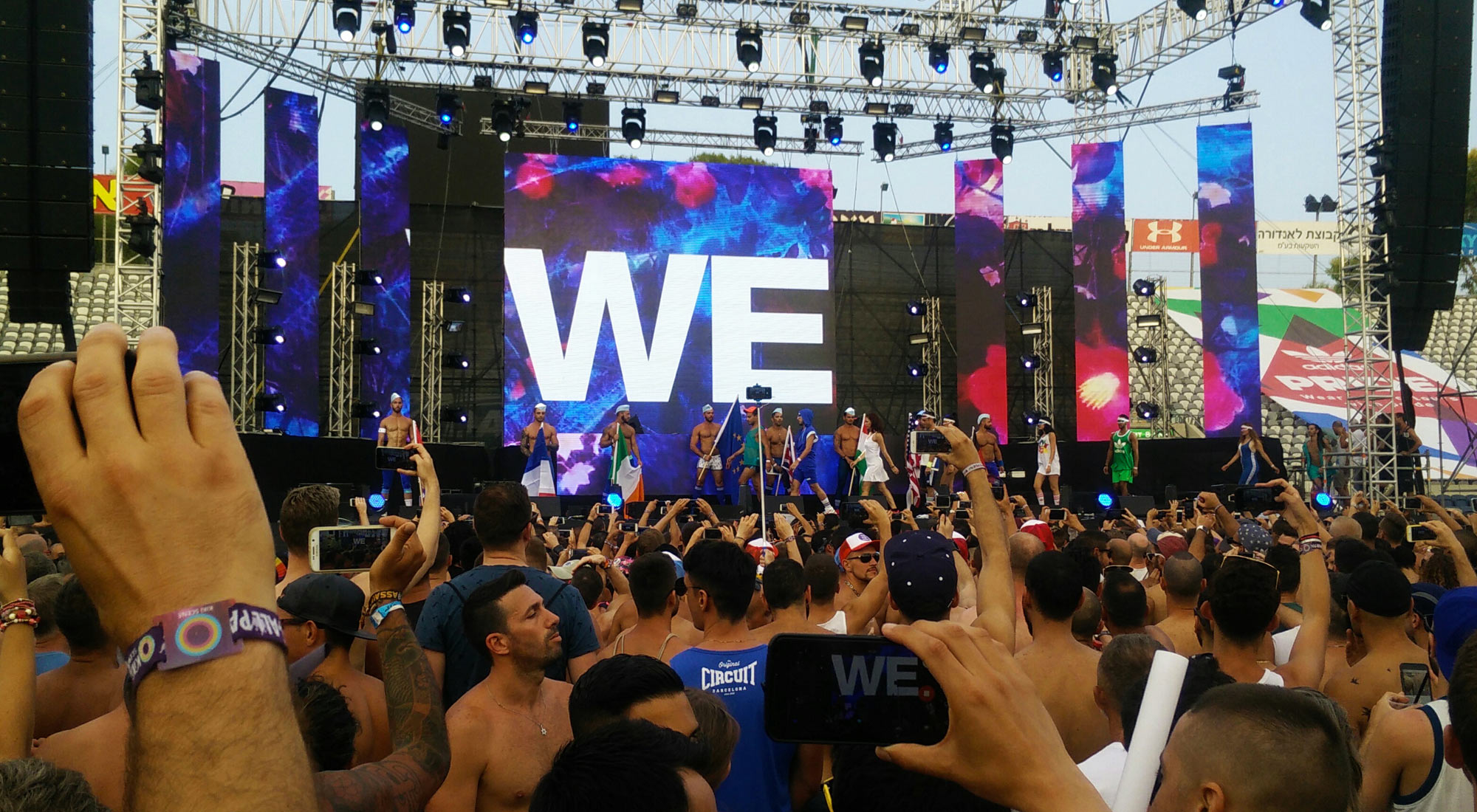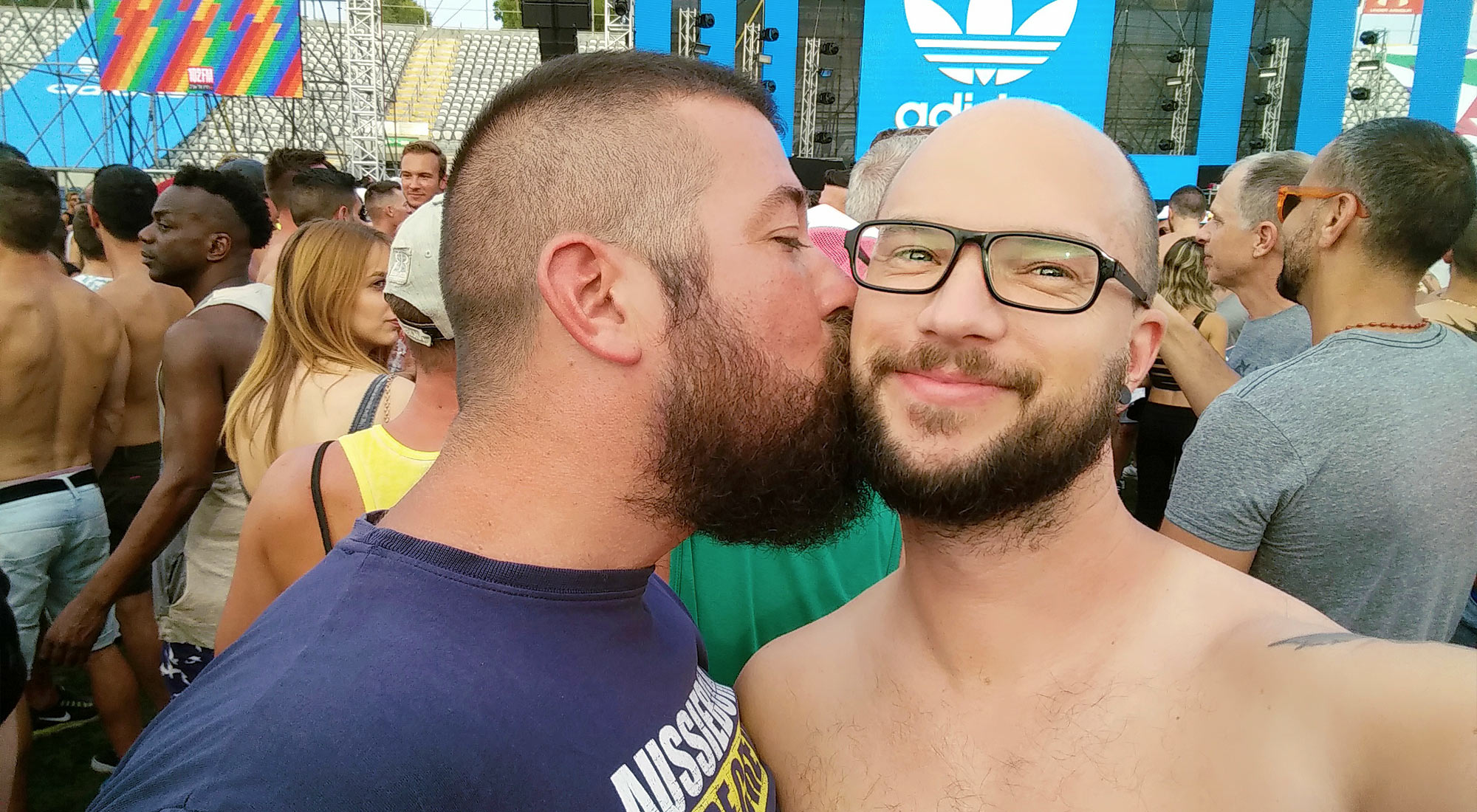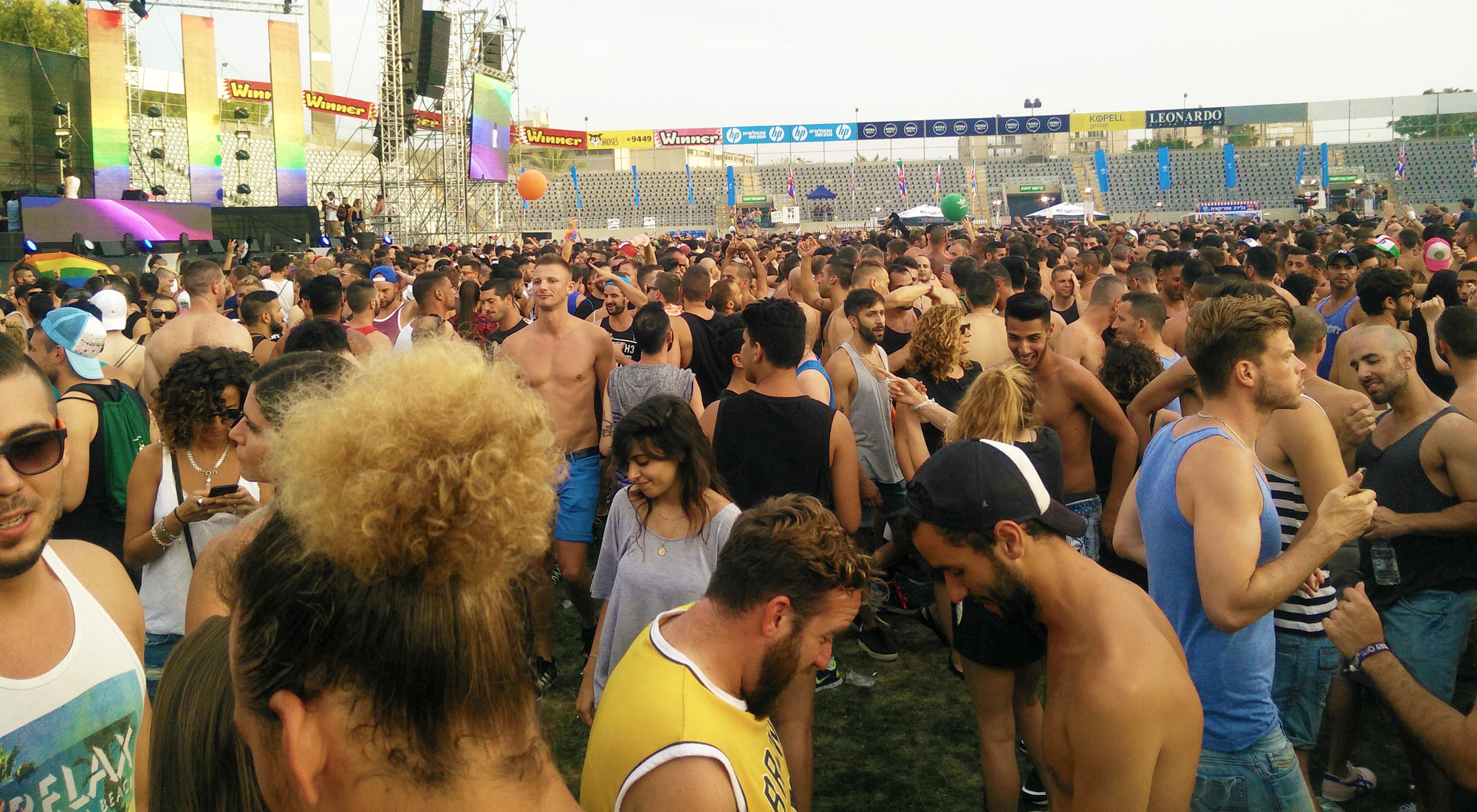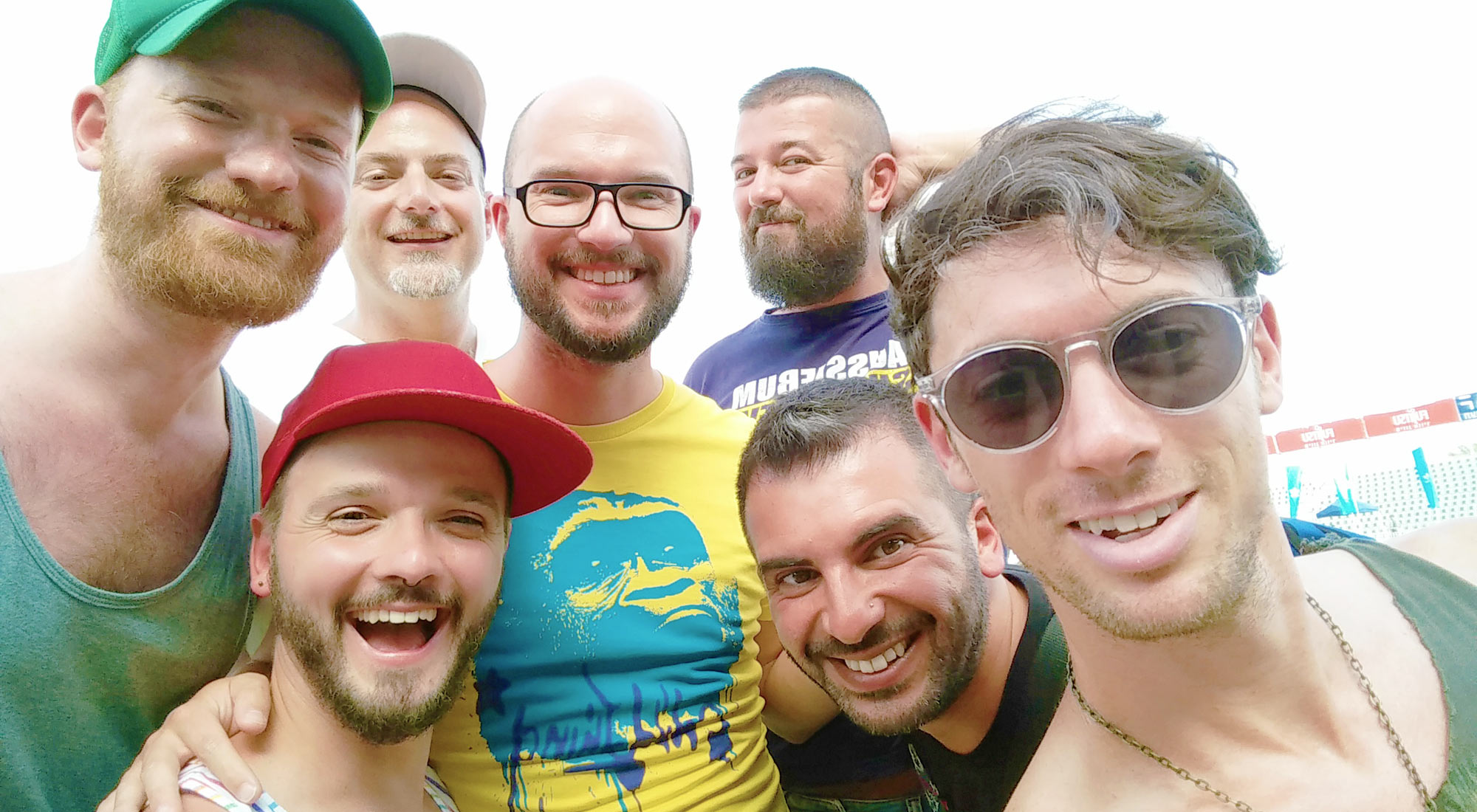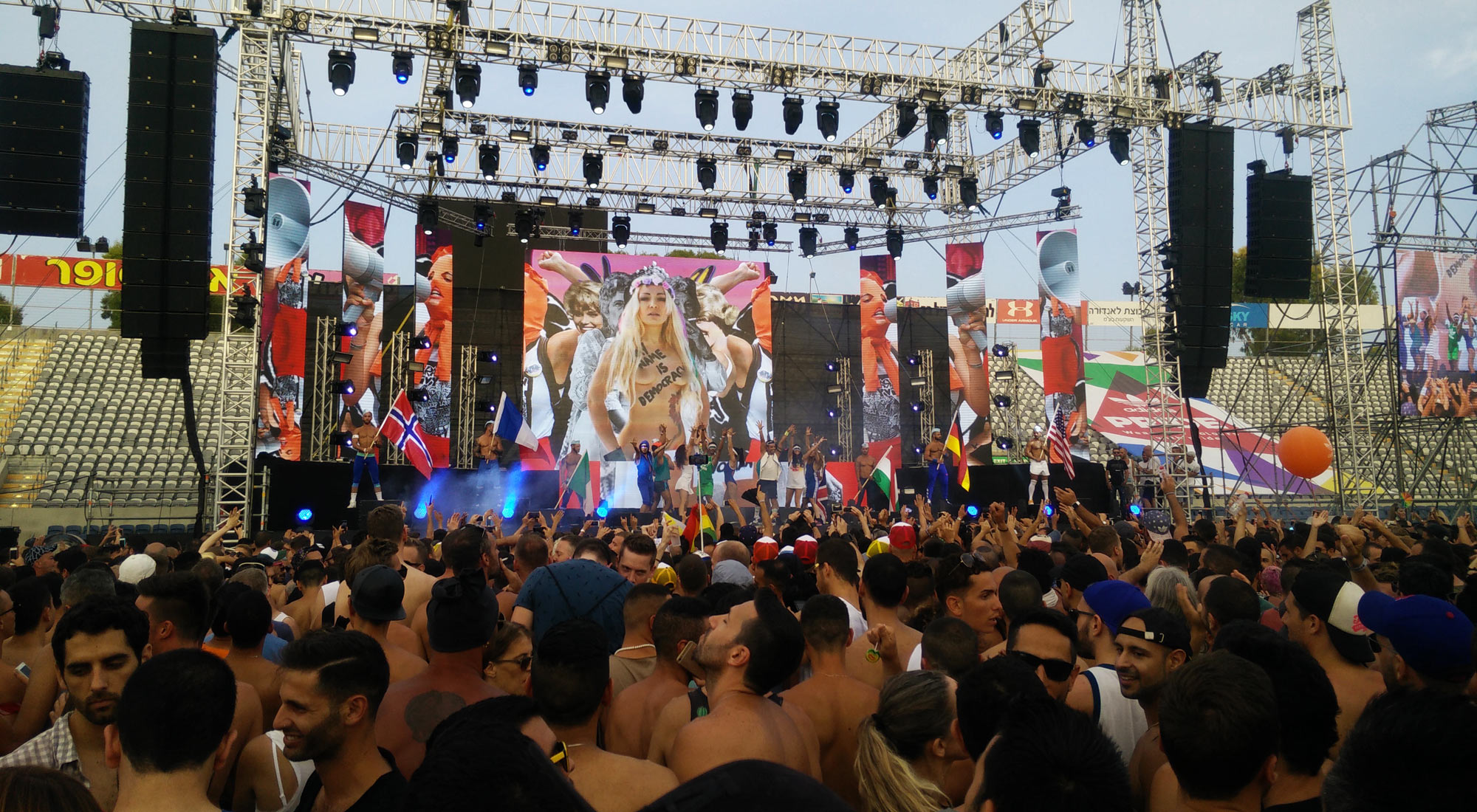 PARTY, PARTY, PARTY!
Tel Aviv caters a lot to the nightlife, therefore it's difficult for me to give recommendations. There's something for almost every taste. For example, there are the bars Shpagat or Breakfast Club at the southern end of Rothschild boulevard. If you feel like dancing, you might be drawn to Apolo or Langa Club (FKA Valium) at the beginning of Allenby Street. In addition, a lot of big parties like Papa Party, Tel A-Beef or Forever Tel Aviv take place regularly or on special occasions. But maybe you are on the prowl. Then Sauna Tel Aviv, the Dungeon Club or the cruising at Independence Park next to Hilton Beach will attact you. It migh be best, if you ask open-minded locals what's hip at the moment.
There are several underground parties, too, which you won't find as easily. You should really ask around for these. If you're lucky to find one, I only hope that it's as much fun as the Palestinian party I went to in 2015. This one was extremely much fun. The music was more Arabic, but very dancy, and the vibe was rompish.
Please mind that especialy at Palestinian parties (but maybe at other places too) it's forbidden to take photos (even harmless selfies). Some peoples existence or life could be on the line, if they were discovered in some picture.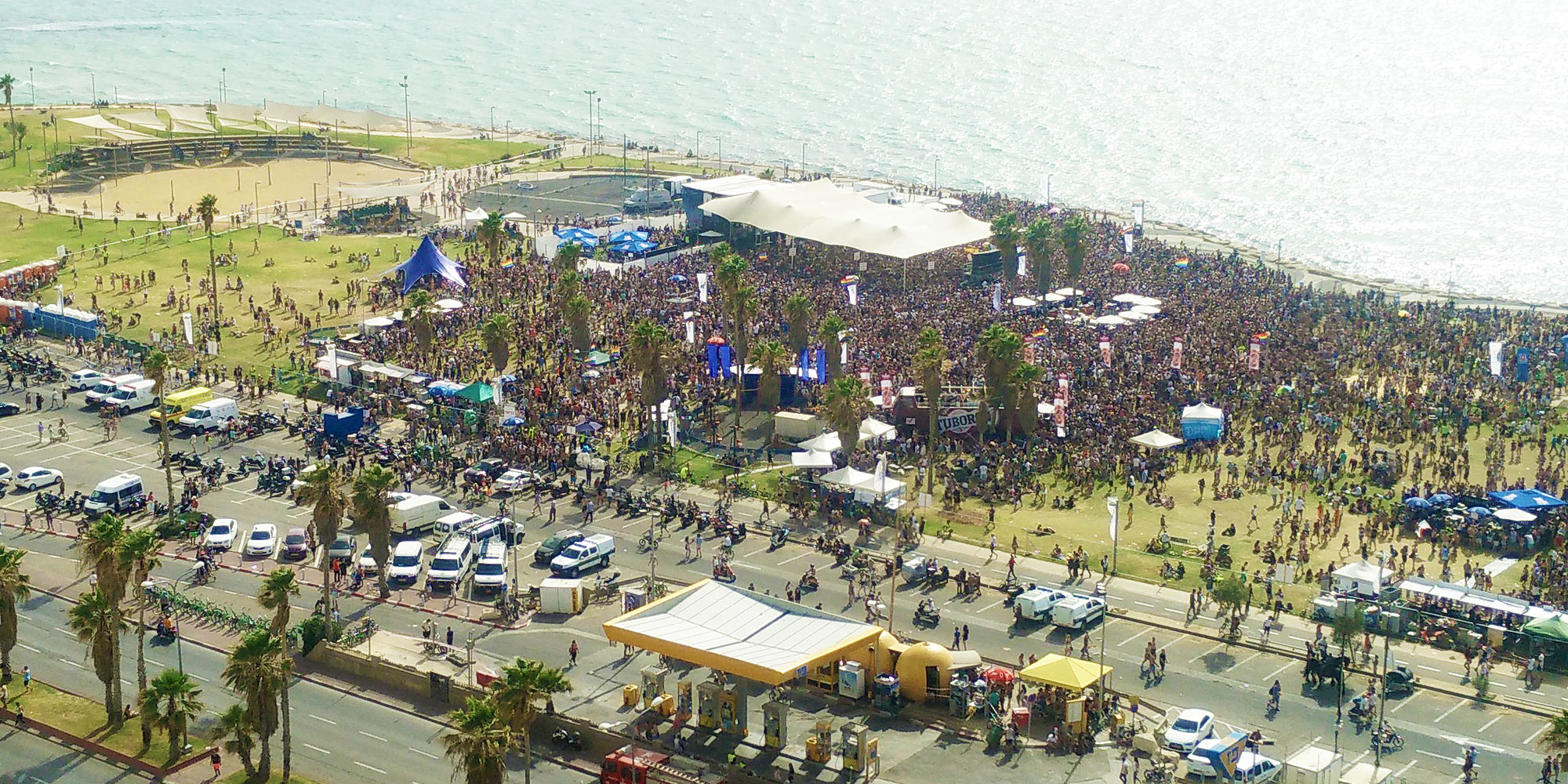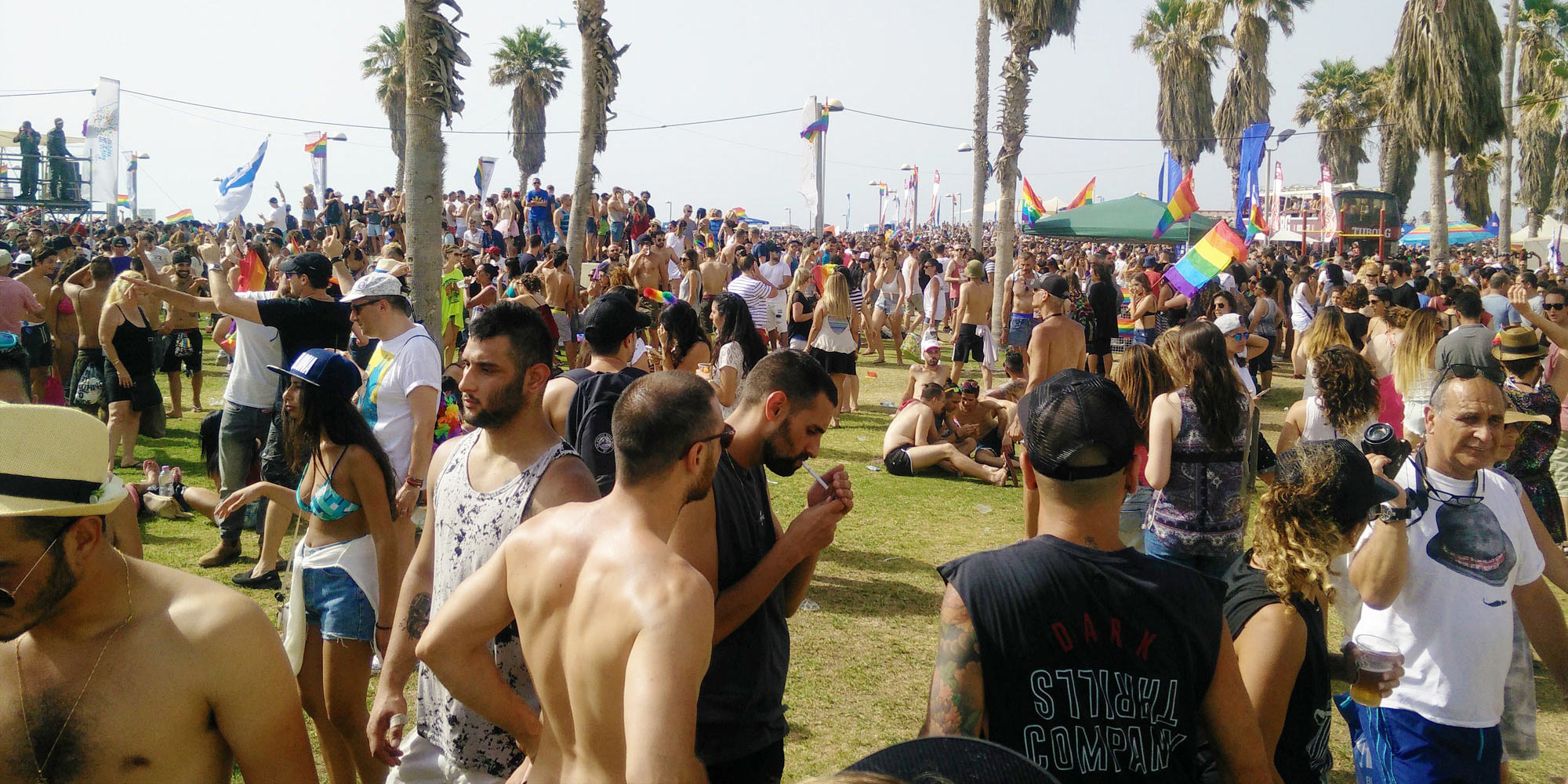 THE CRITICAL SIDE
Even if Tel Aviv is very tolerant and will fly many a rainbow flag or balloon, this might better be approached with a critical eye. Again and again there have been accusations that Israel paints over human-rights problems with its pro-homo stance. This is often called pinkwashing. Rumours are afloat that the Israeli secret service is extorting co-operation and information from homosexual Palestinians who are in the closet. But this is rather vague to me.
Yet during my stays, I have heard from different Tel Avivians that the enormous budget for advertising abroad should better be spend on local projects in Israel. As a matter of course, tourists attracted by the advertisements will leave some money in Israel. But I don't know how much money LGBT groups, information centres and events – besides the Tel Aviv LGBTQ Center and Pride – really get.
I am not political(ly versed) enough to be able to assess this. With all the fun you'll definitely have in Tel Aviv, you might want to be aware of the politically intricate situation. But I can only suggest that you pay more attention to the people you'll meet. Everyone I got to know during my two stays in Tel Aviv were really kind, sweet and warm-hearted.
MAP